Reishi Mushroom Extract Powder - Organic - Duanwood - 10:1 Concentrated Extract
Duanwood Reishi Mushroom is one of the most famous tonic herbs of all time and has been used for thousands of years to promote the healthy functioning of the immune system, fight stress and increase vitality.
In Traditional Chinese Medicine, Reishi Mushroom is often referred to as "The Mushroom Of Immortality"
What Are Reishi Mushrooms?
Reishi has been one of the most revered herbal substances in China for over 2,000 years. The Ancient Chinese considered Reishi Mushroom to be a miracle herb.
Reishi is found all over the world, especially in remote, pristine environments, and was a long favoured tonic food for the Chinese Royal Family. There are six different varieties of Reishi Mushroom, with Duanwood Red Reishi being the most common. Reishi Mushrooms have a woody, bitter taste and are often made into a tea
In Shen Nong's Classic Book On Medicine, Reishi was considered to be "The Most Superior Of All Herbs".
The Legend Of Reishi Mushroom
In Ancient Taoist texts, Reishi Mushrooms were said to bring happiness and health to those who consumed it. Taoist Priests would often include Reishi Mushroom in their potions to grant a long and healthy life.
Legend has it that once the Emperor heard of the healing powers of Reishi, he sent a fleet of ships of 300 men and women to bring it back to him from the mountains. The ship did not reach its destination, but ended up on an island and the men and women founded a new nation there. According to the legend, the island was Japan.
What Are The Health Benefits Of Reishi Mushroom?
Reishi Mushrooms are often prescribed in Traditional Chinese Medicine to strengthen the immune system, relieve stress and promote vitality, healthy aging and well-being. They are extremely rich in Polysaccharides, antioxidants, vitamins, minerals and amino acids.
In Ancient China, it was said that Reishi could calm the mind, strenghten the heart and build wisdom. It has often been favoured "the ultimate anti-stress herb", as many mountain hermits, monks, spiritual seekers and Taoist adepts would seek it due to its ability to calm the mind, aid meditation and promote sound, healthy sleep.
Throughout time, Reishi Mushroom has been immortalised on paintings, statues and the robes of emperors, such is the esteem that it is held. Therefore, Reishi Mushroom is considered by many to be one of the greatest herbs of all time.
Why Choose Hybrid Herbs Reishi Mushroom Extract Powder?
Wood Grown - Hybrid Herbs Reishi Mushroom is grown on wood in its natural surroundings, so they are 100% natural with nothing added or taken away
High Potency Extract - We take 10 pounds of only the Highest class of Reishi Mushrooms and concentrate them into one pound of extract powder, delivering the highest potency Reishi Mushroom in just a single serving.
Add To Smoothies, Teas And Foods- Hybrid Herbs Reishi Mushroom has already been properly extracted, so simply add to your favourite smoothies, teas or sprinkle on foods and enjoy. It has a distinct woody, bitter taste - characteristics present in only the Highest Quality Reishi Mushrooms.
How Do I Use Reishi Mushroom Powder?
Traditionally, reishi mushrooms would require hours of careful preparation in order to create a palatable product that could be easily digested. We carefully prepare the mushrooms for you to provide a highly concentrated and pure extract powder that is ready to be used. Simply add half to one teaspoon of our duanwood red reishi to warm water, smoothies or juices.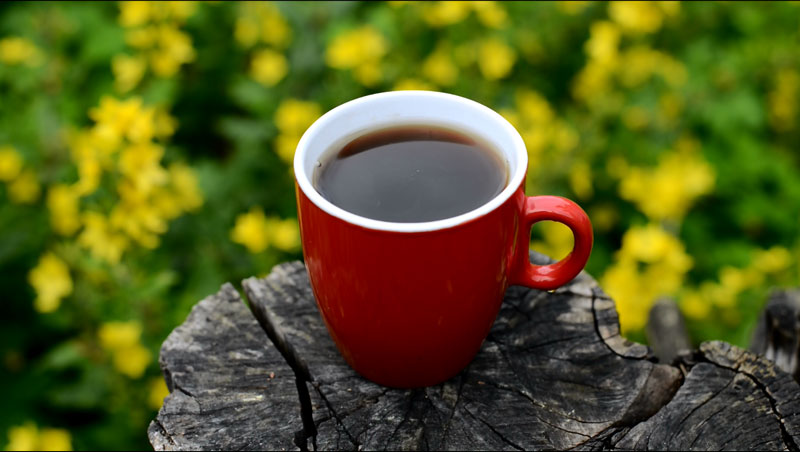 Supplement Facts
Ingredients: Duanwood Red Reishi 10:1 concentrated extract powder
Also Known As: Ganoderma Lucidum, Shining Skin, Spirit Plant, Lingzhi, Mushroom of Immortality
Concentration: 10:1
How To Use: Simply add 1/2 - 1 teaspoon of our Duanwood Red Reishi to warm water, or your favourite beverage of choice and consume. Increase/decrease dosage as necessary.
Other Ingredients: None
Servings Per Pack: Around 56
Testimonials - Genuine And Unedited
Karolis Gudaitis - Lithuania
"Ever since I heard about the Reishi Mushroom, it was hard to believe it could live up to such high expectations. To my delight, I was pleasantly surprised when I tried it from Hybrid Herbs.
I feel it enhances my creativity, focus and insight. My body feels healthier and I would not choose to be without it, as the benefits are countless. It surely has a pychoactive effect which is very centering.
I would say that it has spiritual properties, aside from the physical benefits. Progress seems to have quickened in all areas of life. It sounds miraculous, but that is pretty much the reason why I have been recommending it to friends ever since I found it. Each one has found Reishi Mushroom to be very beneficial.
The product from Hybrid Herbs is of excellent quality and the staff are wonderful people too. I highly recommend it from my personal exprience"
Nick Davies - United Kingdom
"I've been using your Duanwood Reishi Mushroom for the past few weeks, and I am already feeling great shifts happening inside. I've tried many types of Reishi, but your Reishi is definitely the real deal.
It gives me a sense of calmness inside, an inner knowing that everything will work out. It assists me in really intuiting what my body needs and when, whether it be rest, exercise or work.
Sometimes I go up to 4 teaspoons which is when the effects become slightly more intense. I feel old emotional patterns being cleared out. It's like they are being brought to the surface for processing. Feeling lighter every day. It truly does bring harmony to the spirit allowing me to handle the stresses in life in a more philosophical way"